Reduce risk to your energy budget with NYSHFA | NYSCAL's Energy Program, powered by Transparent Energy!
NYSHFA, powered by Transparent Energy, ensures your energy pricing is competitive with live reverse auctions.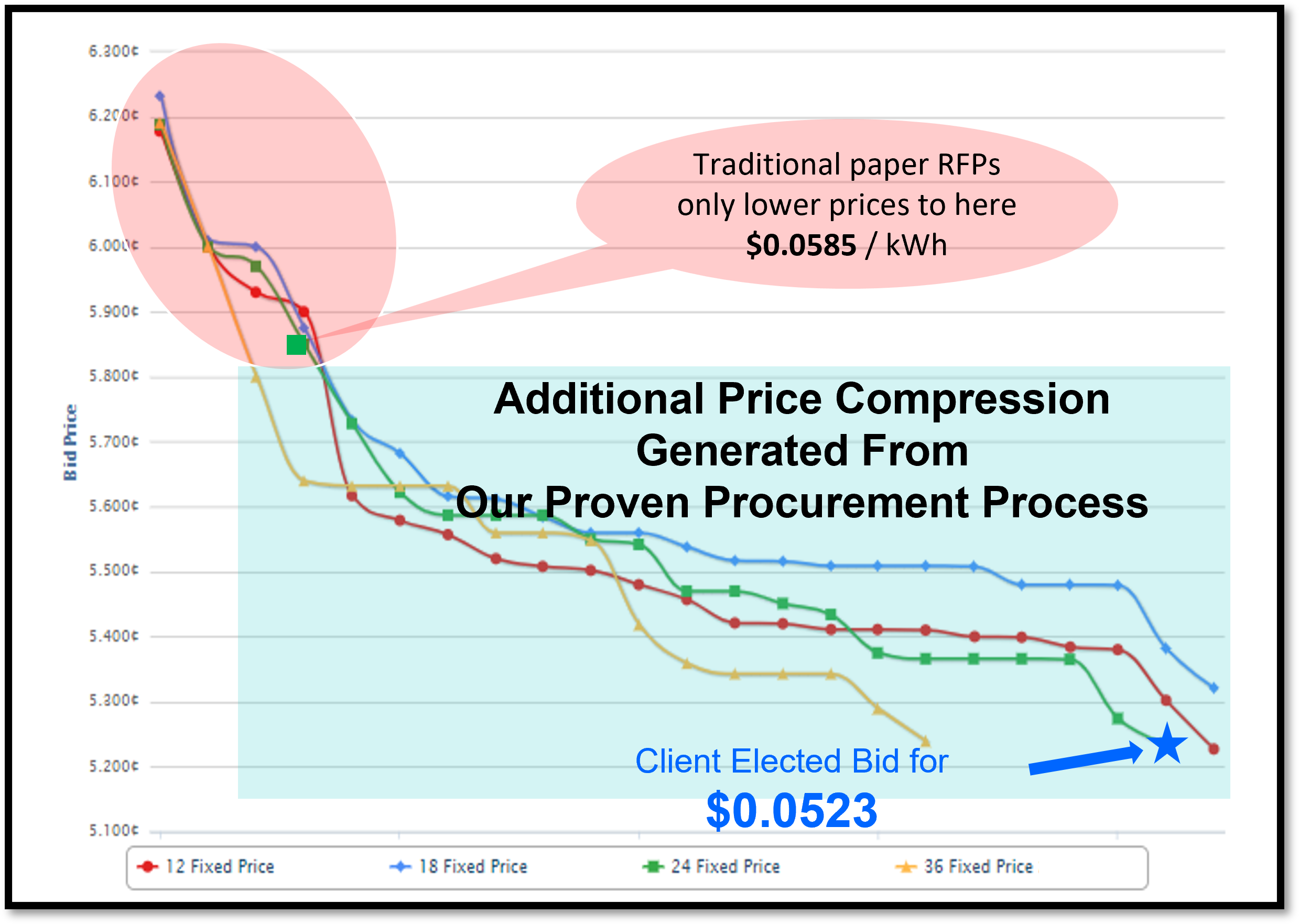 Take a look at the impact a live reverse auction could have on your energy budget!
Our tried-and-true method, and our unique reverse-auction platform dramatically lower prices compared to those achieved by conventional paper-based RFPs.
Powering the Future: Navigating the Current Energy Market through Procurement Strategy and Renewable Energy Solutions.
Listen to our latest webinar on energy markets and how to navigate them to meet your budget goals, mitigate risk, and make measurable progress on your sustainability initiatives. Our webinar took place on September 26, 2023.
If you like this content please let us know so we can add you to the invite for our next webinar!!
Why

NYSHFA | NYSCAL

and Transparent Energy
Check out our two-pager to find out why NYSHFA | NYSCAL, has teamed up with Transparent Energy and what benefits there are for you and your organization.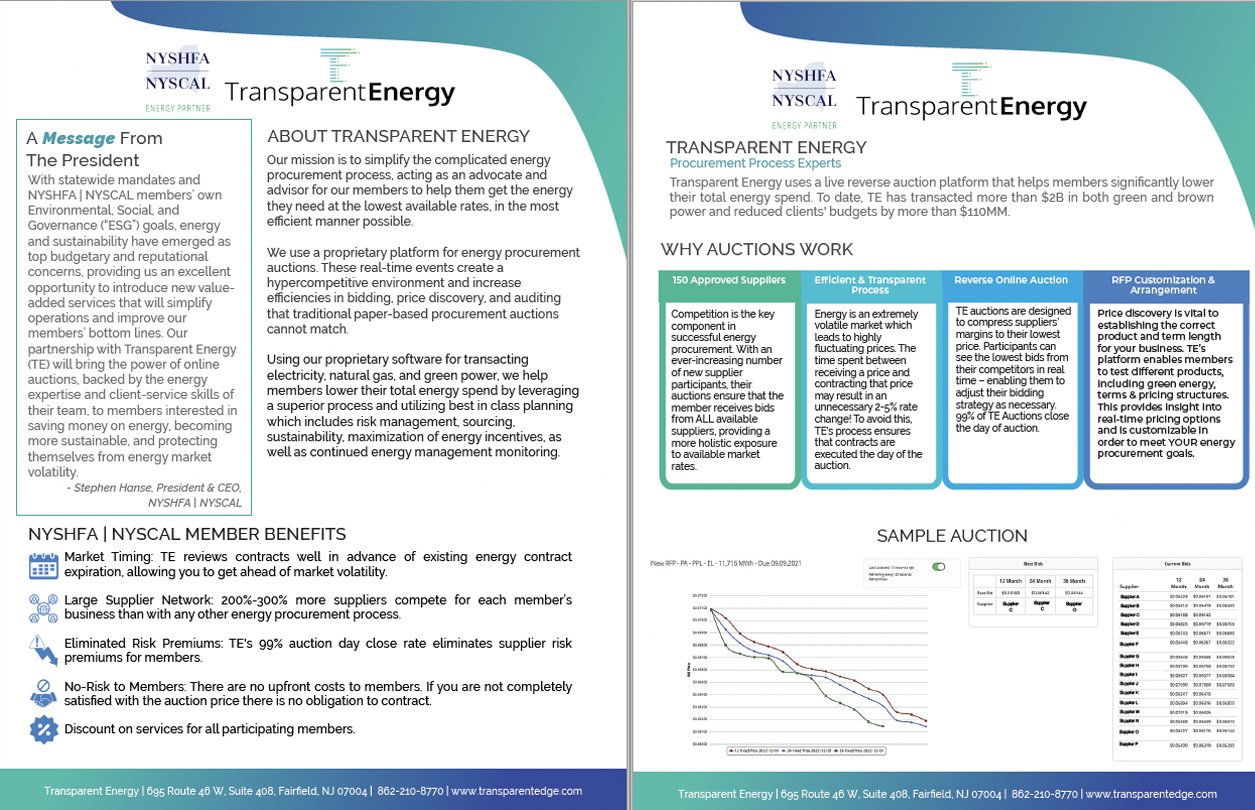 Customer Experiences & Articles
Read about TE's research articles published monthly and hear from organizations that have managed their energy budget with Transparent Energy.
Reach out to learn more about energy savings!